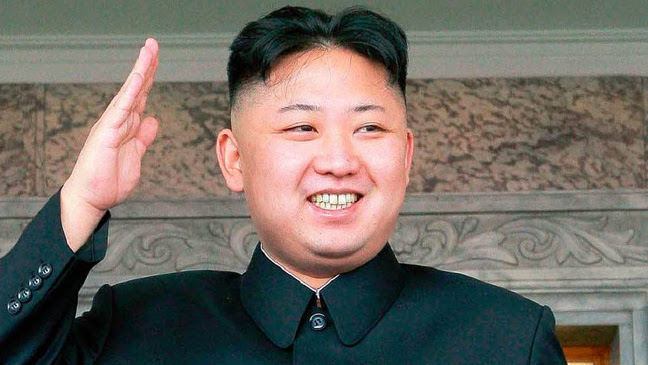 …and so does Iran, China, Venuzuela, Cuba, and probably even the Palestinian Terratories. Like is probably a strong word. Perhaps "recognize" is better. I imagine that each of these countries and almost 190 more around the world recognize me as a rabbi.
But (much of) Israel does not.
Israel is the one country that universally will not recognize me as a rabbi because I am Reform. Admittedly, much progress has been made over the years, from time that I was spit upon in Jerusalem for being a student at HUC-JIR. Rabbi Miri Gold, our friend and Reform rabbi of Congregation Birkat Shalom, was recognized by the State of Israel and is being paid an official salary. Unfortunately, it is through the Ministry of Sport and Culture…and NOT

the Ministry of Religious Affairs.
Thus, even in success, there are setbacks. How ironic! How sad!
What can we do?
Actually, a lot. And here is what is what I am going to ask of you…
The World Zionist Organization (WZO) represents Jews from throughout the world Established in 1897, it is often called the "Parliament of the Jewish people." Originally convened by Theodor Herzl in Basel, Switzerland, its goal was to unite the Jewish people and bring about the establishment of the Jewish state. The WZO is supported by ), the , (United Jewish Appeal) and the Government of Israel.
Every 5 years, the WZO elects a congress, not unlike our own U.S. Congress. Its purpose is to establish priorities for Israel and to provide funding. That's where you come in!
If you care about religious equality in Israel (Reform Judaism being recognized)…if you care about sexual equality in Israel (women being treated NOT as second-class citizens…if you care about others in Israel (Arab-Israeli citizens, immigrant communities, etc.)…then you need to elect representatives who will support a pluralistic Jewish agenda!
You might be thinking: "Me? How do I elect anyone? I am not a citizen of Israel."
WZO was envisioned to represent the Jewish people. So, the system permits the Jewish people to have a vote. If you are 18, Jewish, living in the United States, and can pay a $10 registration fee, you can vote who you want making decisions regarding many of the social issues facing Israel.
To learn more about the issues and the way the system works
,
CLICK HERE
.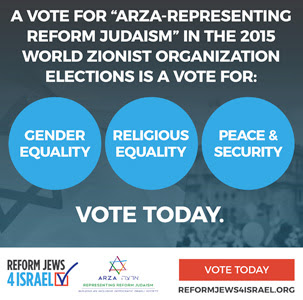 Elections begin on January 13, one week from now. Here is what I am asking you to do:
On

January 13

, register with the American Zionist Movement and vote for ARZA-Representing Reform. Voting remains open until

April 30

.
If you don't have $10 to register ($5 if under 30), contact me. I will pay your registration fee.
Reach out to as many Jewish people you know (over the age of 18). Urge them to vote for ARZA in the elections. Use Facebook, Twitter, email, phone, face-to-face conversations to spread the word.
Help us make Israel into the pluralistic and welcoming Jewish homeland that Theodor Herzl and generations before him imagined. Help us Israel live up to the promise of its founders.