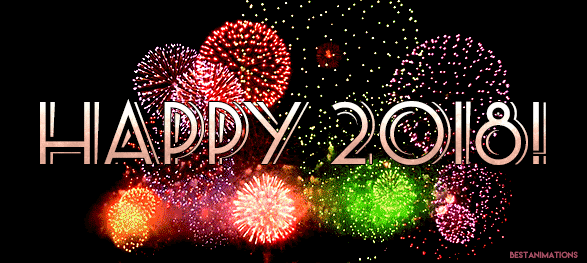 18
is a lucky Jewish number
As we enter into a new (secular) year, we hope that the days to come will be filled with meaning, with connection, and with continuity
May it be a year of both growth and fulfillment regardless of our stage and age.
On behalf of our volunteer and professional leadership, we wish you a wonderful and lucky "chai" New Year…2018!
Last Erev Shabbat, I told the story of a colleague who spent an entire year being grateful. She would blog once a day, reflecting on that for which she had gratitude.
I challenged those present to consider such a process for the coming year.
And I figured if I asked others to do so, I needed to as well.
I considered what to do. Put it on Facebook? No. People would get very tired of me posting every day about myself. Write it in a journal? No. I am really trying to declutter and live with as little paper as possible. Meditate and remember? No. It wasn't disciplined enough. So…the answer became a blog. It would we unflinching in its honesty. I – and others – could see if I was true to my commitment. If I missed a day, everyone would see it. But it wouldn't be intrusive. If someone wanted to read it, s/he could. But unlike Facebook, s/he would need to WANT to read it, to go there.
And it would be – for me – an online record of one year of gratitude.
What would I call it?
Gratitudnal!
Here is what I wrote for my first blog entry. It explains the name:
"For the next 364 days, I hope to spend a few moments each day reflecting on one thing for which I am grateful from that day. My goal is not to reflect on global matters, but small ones. It may be a phone call. It may be a conversation. It might be something I see, something I eat, an event I experience. By recalling "it" (whatever "it" might be), I hope that my gratitude will become attitudinal.
Thus, this blog's name: Gratitudnal. Why not "Gratitudinal?" Because gratitude is looking beyond the "I" and towards the world."
For me, this is my one (secular) New Year's resolution: to make gratitude a part of my life each day of this year. Perhaps you will join me on this journey? I'd love to know for what you are grateful.
If anyone is interested, you are free to see what I write. Just
CLICK HERE
.